We petrolheads love the time when coolness was measured in miles per hour rather than miles per gallon. Yes, the 70s, where radical designs won in the market, spawning many generations worth of inspiration for numerous automakers. We loved the era and hence would like to take you on a mini-ride down the street of nostalgia. In this article we will discuss list of best classic cars from 70's
Here is List of Best Classic Cars From 70's
Porsche 917
It is hard to believe that a work of art such as the 917 was developed in just 10 months. At a time when Porsche neared bankruptcy, it figured that motorsport was its ticket to redemption. Hence, Ferdinand Piech got on the project and sculpted the 917 based on the 908.
What stands as a rather staggering figure even in today's world was achieved by Porsche nearly half a century back. The flat-12 engine on the 917 which came in 4.5-, 4.9- or 5.0-litre iterations helped the car warp to 100kph in about 2.3 seconds and 200kph in a mere 5.3 seconds. This helped it top-out at 390kph.
Aston Martin Vantage
Even today, the Vantage stands one of the most achingly beautiful monikers in Aston Martin's lineup. Unlike the later generations of the Vantage, the first generation that debuted in 1970 was a muscular coupe with a V8 that sent chills down the spine with its sound.
The Vantage was hailed as Britain's first supercar with its V8 that was capable of lunging to triple-digit speeds in 5.3 seconds, which was one-tenth of a second slower than the popular Ferrari Daytona.
Alfa Romeo Montreal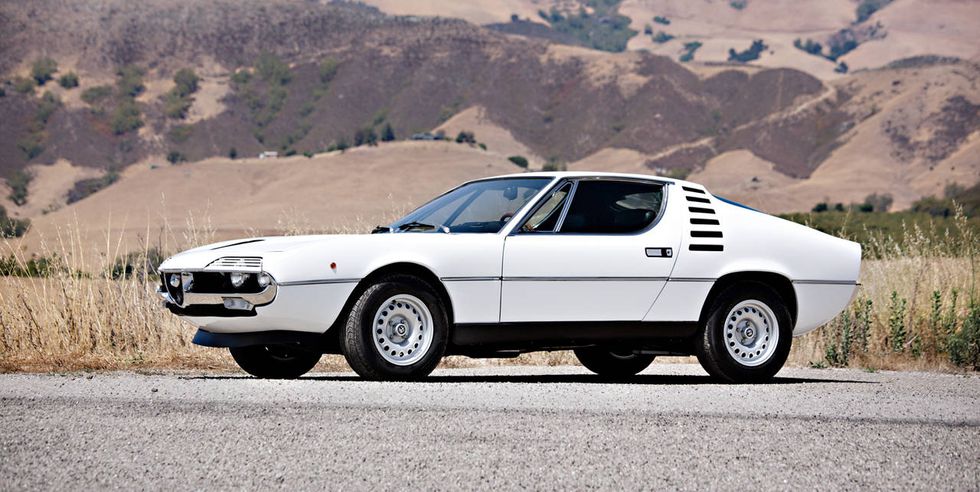 The Montreal is arguably one of the best looking Alfa Romeo ever to be made. Back in the day, it grabbed plenty of eyes because of its GT profile and some incredibly cool headlight shrouds that drop down out of view when you flip the bulbs on.
It was powered by the 1.6-litre engine of the Alfa Romeo Giulia T1 and used the short-wheelbase chassis of the Giulia Sprint GT with a body that was designed by Marcello Gandini at Bertone.
Lancia Stratos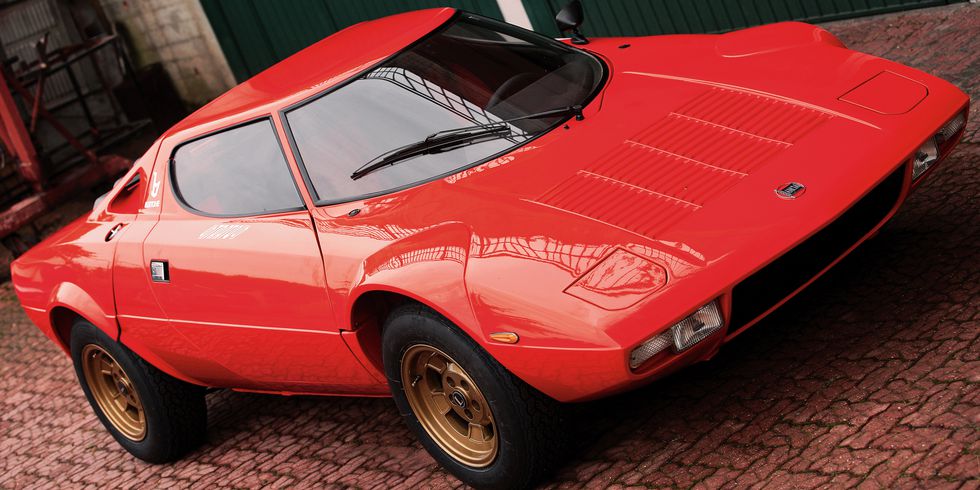 The Stratos was Lancia's gift to rally motorsports. The moniker has earned exponential fame for its performance not only because of its short period of untamed victory but also for its roots which were deep-dug into racing.
Lancia turned the tables with the Stratos by building it solely for rallying unlike any of its other rivals. It was primarily powered by a 2.4-litre Dino V6 engine from Ferrari that churned out 190hp through a 5-speed manual transmission.
Ford Bronco
Of course, the list is incomplete without a good ol' American SUV. The Ford Bronco was lionised back in the day for its skills off-road. The Bronco, which was officially tagged as an Off-Road Vehicle (ORV) by Ford, locked horns with Jeep CJ-5 and International Harvester Scout.
The platform on which the Bronco was built was developed exclusively and did not share any similarities with any Ford, Lincoln or Mercury vehicle. It was built on a 92-inch wheelbase and used box-section body-on-frame construction.
The Bronco was launched with a 1.7-litre inline-six engine that was derived from the Ford Falcon. The 105-hp engine 105-hp engine was tweaked with solid valve-filters heavy-duty fuel pump, oil-bath air cleaner, and a carburettor with a float bowl compensated against tilting.
You may have got the detailed information on best classic cars from 70's. If you have a classic car, Do Visit TCW it is a place where we take care of everything from repairs and maintenance to summer storage.