This past September when the gavel came down on lot number 372 at the Barrett-Jackson auction in Las Vegas, remaining illusion that modern mass-produced cars will never be collectible, was smashed. The 1997 Acura Integra Type R with 1916km hammered at a whopping $63,800, a startling figure for what was basically a gussied-up Honda Hatchback. The four best classic cars below tell the same tale. These models have slid the usual slope of depreciation and attribution. However, tables were turned at the Barrett Jackson auction. 
LIST OF BEST CLASSIC CARS
1)    1997-2004 Porsche Boxster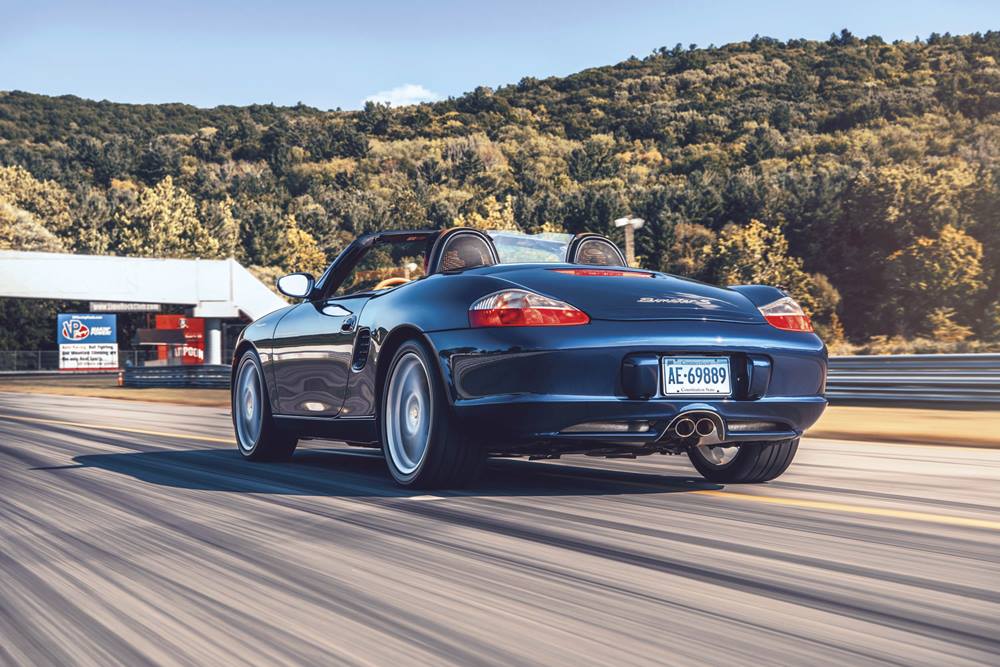 Porsche was severely hit with a recession in the early 1990s and on the verge of bankruptcy, the company had put its guard up in survival mode. To work out a solution around the problem, the German manufacturer hired a team of former Toyota consultants to help streamline production and make sense of their line-up.
This revamp called for a new SUV and the relaunch of an entry-level mid-engine volume model akin to the old 914. Under the hood, this Boxster was nearly identical to the 996-generation 911, which was launched at the same time. 
This Boxster was low, had curvaceous lines and a featured a wailing flat-six engine. A large number of cars built and some known quality issues mean the values for this genuine Stuttgart beauty have depreciated into widely affordable territory.
Engine flat-six: 3179 cc
Power: 258 hp @ 6200 rpm
Torque: 310Nm  @ 4500 rpm
Weight: 1360kg
Power-to-weight: 11.6 lb/hp
0–100kph: 5.3 sec
Top speed: 260kph
This all features make this car in the list of Best classic cars. 
2)    1996 Chevrolet Corvette
An old Corvette involuntarily carries big weight. Special Vettes are reputed to get you substantially more horsepower, exclusive trimmings and maybe a pleasing retro paint scheme for a good price. 
Marking the exit of 12-year C4 Corvette, Chevrolet's RPO Z16 Grand Sport became a collectible the moment its hit showrooms. For a premium of $3250 over the standard Corvette, you could get more power as the placard on the centre console next to the six-speed shifter proudly proclaims. 
It carries a 5.7-litre engine with a 10.8:1 compression ratio, not a common stat found on an interior car badge. This same car was pounced on by Jon Crynick. However, one of the 217 Grand Sports coupes delivered with red seats. The C4 will rocket you back in time in terms of interior electronics and GM build quality, but the rumbling LT4 can still rocket you forward with equal ferocity.
Engine: V-8, 5733 cc
Power: 330 hp @ 5800 rpm
Torque: 460Nm @ 4500 rpm
Weight: 1542kg
0–100kph: 5.2 sec
Top speed: 270kph
This all features make this car in the list of Best classic cars. 
3)    2004-07 Subaru Impreza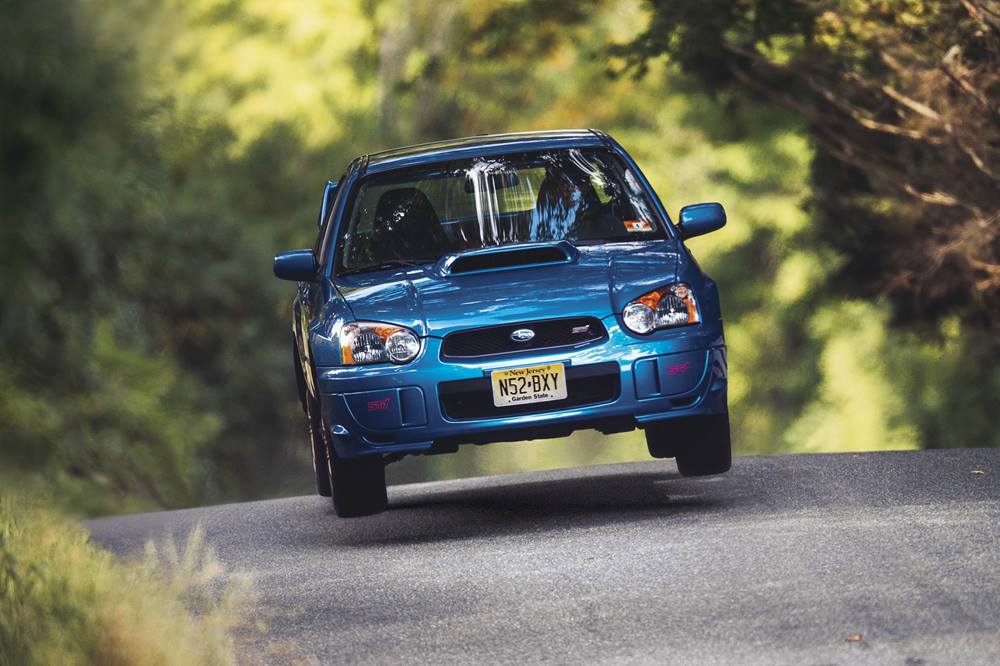 The STI Impreza was Subaru's cloverleaf when it came to international rallying. The car was a sweet model designed exclusively for the Japanese market. By the early 2000s, however, buyers from North America were demanding to be let in on the fun. 
Hence the first US-legal WRX turbo appeared for the 2002 model year, followed shortly by an even heavier-breathing STI version. 
The STI, needless to say, had big wheels, big wing, big suspension upgrades, and a big engine. The 2.5-litre engine churned out 300 ponies by munching on 14.5 psi of boost. Weighing 1496kg, the car lunged with 406Nm of torque.  
In 2002, owner Rich Schaars bought a new WRX and in late 2003 tried to trade it in for an STI. This, however, could not happen as the dealers demanded huge markups. He waited them out over the winter, and by the spring of 2004, dealers were ready to sell at last. More than 100,000 miles and a full engine rebuild later, Schaars's STI is otherwise remarkably well preserved, accelerating and steering as fiercely as it did when new while evoking Subaru racing glory with its gold wheels and British American Tobacco blue paint.
Engine flat-four, 2457 cc
Power 300 hp @ 6000 rpm
Torque 406Nm @ 4000 rpm
Weight 1496kg
0–60 4.9 sec
Top speed 250kph
4) 1972-75 BMW 3.0CSL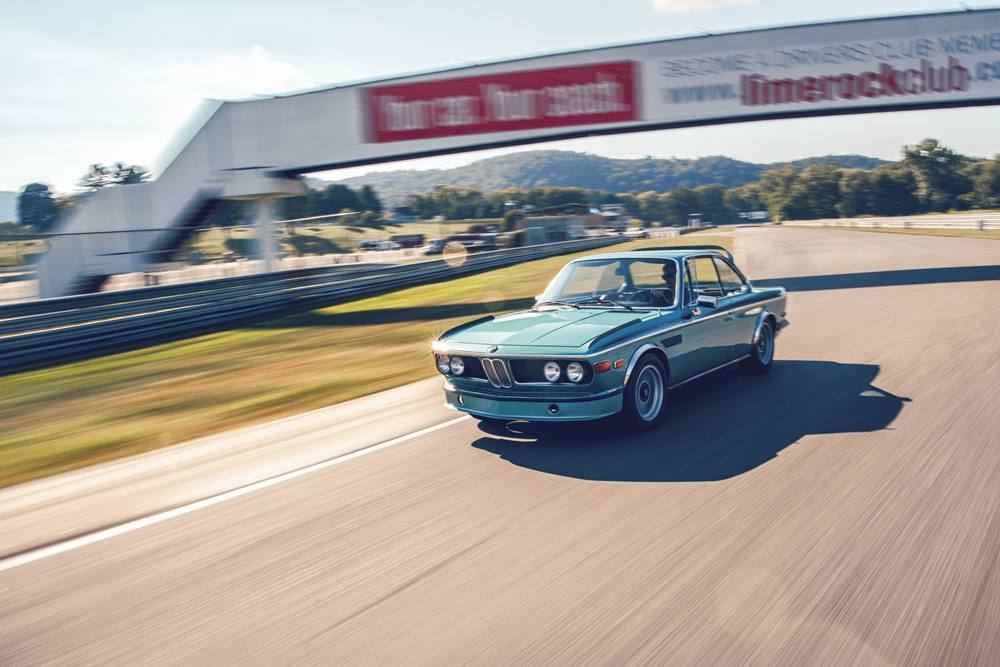 This one beamer single-handedly rolls up a magnanimous load of BMW's celebrated iconography. The model that kicked off BMW's M Motorsport division, was the first one to sport the tricolour racing stripes. 
CSLs in America became rare after several iterations made from the earliest 180-hp, 3.0-liter carbureted model that debuted in mid-1971 to the final 206-hp, 3.2-liter injected version closed out production in late 1975 and none was officially imported to the U.S. It was a European homologation special, assembled under contract by Karmann, with thinner steel and several aluminium panels to shave more than 400 pounds from the standard 3.0CS. A warbling inline-six tuned for racing turned the wheels, Bilstein shocks augmented the revamped suspension, and winglets and dams shaped the airflow. One version even came with a big wing tossed in the trunk but not factory fitted because such things were technically illegal for the road—all so BMW could enter the car in the German Touring Car Championship.
Engine: inline-six, 3153 cc
Power: 206 hp @ 5600 rpm
Torque: 286Nm @ 4200 rpm
Weight: 1270kg
0–100: 6.5 sec
Top speed: 220kph
This all features make this car in the list of Best classic cars. 
When it comes to classics, buying is not the only thing that requires passion and love. Hence, maintenance plays a crucial role in the world of a classic. Being old, only the right amount of care should be provided to the car. That's what we do at the Collectors' Workshop in Dubai. With a dedicated and experienced team of engineers, our workshop is aimed at letting your classic live longer and keep driving in its glory.
If you have a classic car, TCW is the one place where we take care of everything from 
repairs and maintenance
 to summer storage. And if it's not here, just ask.