Over its 66-odd-year run, Chevrolet's Corvette still remains one of a very few cars that have stuck to their original ethos of providing homegrown performance in a stylish, two-seat package. In spite of its journey being uncertain at times, the moniker is now about to enter its eighth generation. Hence, it is safe to say the hits have outnumbered the misses. Here are the details of all models of Chevrolet Corvette from Chevrolet Corvette C1 to Chevrolet Corvette C7
Chevrolet Corvette C1 to Chevrolet Corvette C7
C1- 1953 to 1962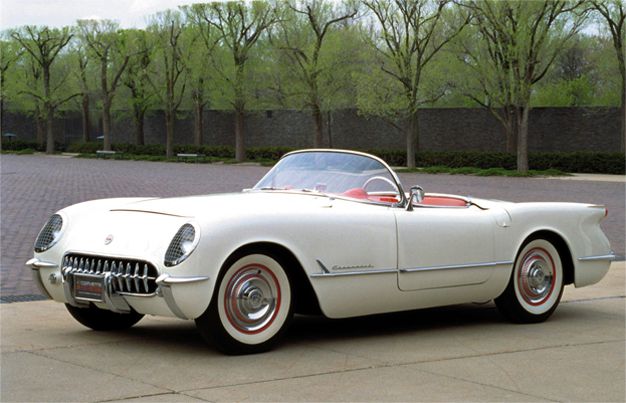 1951: As part of the kickoff to that year's GM Motorama, Chevrolet dropped the wraps (and subsequently many jaws) on the Corvette dream car in 1953. The inspiration for its name was a small and highly manoeuvrable naval escort ship that served the US defence at the time.
This model featured Chevrolet's three-carb "Blue Flame" inline-six engine that put out 150hp through a two-speed Powerglide transmission. At the time, the car only had a heater and an AM radio.
It was not until 1956 that Chevrolet graced the Corvette with a small-block V8. In the following year, the 4.3-litre four-banger was bumped to 4.6 litres with fuel injection and a four-speed manual transmission producing 283hp.
With customer demand booming, Chevrolet graced the Corvette with yet another displacement bump in 1962. The new engine was now 5.4-litre with a maximum of 360hp.
Starting off with a humble 150hp "Blue Flame" inline-six, the Corvette grew up to sport a 5.4-litre 360hp heart by the time it neared the end of its generation.
C2- 1963 to 1967
Chevrolet now gave the Corvette the looks it deserved. In 1963, the company introduced the Sting Ray for the first time with hidden headlamps, the famed "split-window" and a fastback shape. Additionally, it was smaller, had an independent rear suspension with a single transverse leaf spring along with electronic ignition.
With growing performance needs of buyers, Chevrolet introduced the new big-block engine with a displacement of 7-litres! During its launch, this mammoth engine was rated to deliver a staggering 450hp. However, following an administrative decision, the engine was detuned to 425hp.
C3- 1968 to 1982
In 1968, the C3 Corvette debuted with a similar body design as the famed Mako Shark III concept that the company unveiled in 1965. It had the same mechanicals as the previous generation and started a 14-year-run on the same chassis. For the new model, Chevrolet pushed the battery of the car behind the seats.
A year after the introduction of C3 Corvette, Chevrolet rolled out its 250,000th Corvette, a gold 1969 convertible on November 19.
C4- 1984 to 1996
Chief engineer Dave McLellan who lead the Corvette operations in 1984, started afresh with a new and smaller perimeter frame, forged aluminium control arms, power rack-and-pinion steering and a slippery exterior. As a result, the company shunned the Stingray.
Introduced in March 1983, the C4 then featured 205 horsepower, 393 Nm of torque from the 5.7-litre V8 engine. In addition to this, it featured a one-piece removable roof panel and digital instruments.
Cut to 1990, the new Corvette ZR-1 debuted with the same engine. However, Chevrolet managed to squeeze out 375hp from the iteration. This was a result of the new Lotus/Chevrolet design that boasted four camshafts and 32 valves.
In 1993, General Motors registered the "STINGRAY" as a trademark, prompting rumours of a badge renaissance that wouldn't come to fruition until 2014. Two years later in 1995, the ZR-1 concluded its five-year run with a total of 6939 produced.
C5- 1997 to 2004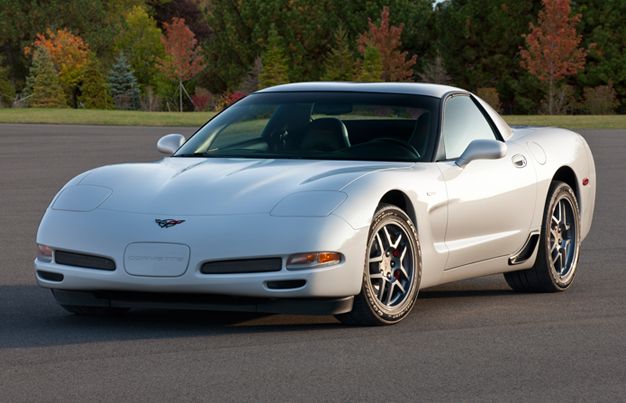 By 1997, Corvette's new chief engineer Dave Hill made a mark sweating details to deliver a refined sports car. The new C5 Corvette now had a 345hp LS1 V8 engine that featured an aluminium block.
The moniker which was available only as a coupe returned with its top down in the following year. Although it weighs close to 51kg lighter than the previous convertible Corvette of 1996. In 2001, a new century called for a new engine that was featured in the Z06. This carried a 385hp LS6 V8 engine that would reach a top speed of more than 273kph.
The C5 concluded in 2004 after some models received a carbon-fibre hood, the first ever use of a painted carbon-fibre panel for a production vehicle in North America.
C6- 2005 to 2013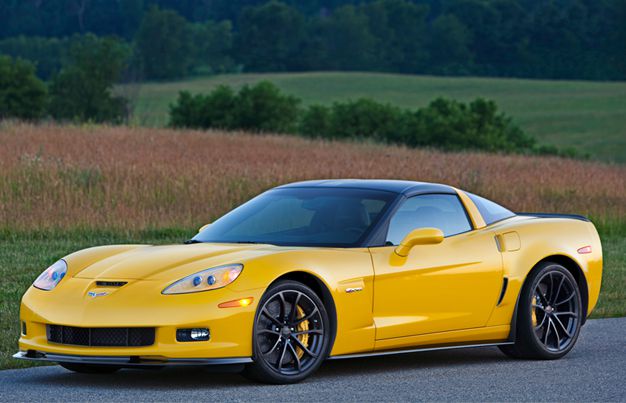 In 2005 the C6 debuted as a tidier, lighter 5.1 inch-shorter car with a longer wheelbase. While most of the mechanicals were faithfully inherited from the C5, it also had nicer interior and seats with an electronic convertible top.
In 2006, the model went for yet another redesign where an aluminium frame, fixed magnesium engine cradle, and carbon-fibre appointments. An addition of a new 7.0-litre small-block that delivered 505hp and 637Nm through a six-speed paddle-shift automatic transmission is introduced.
C7- 2014 to 2020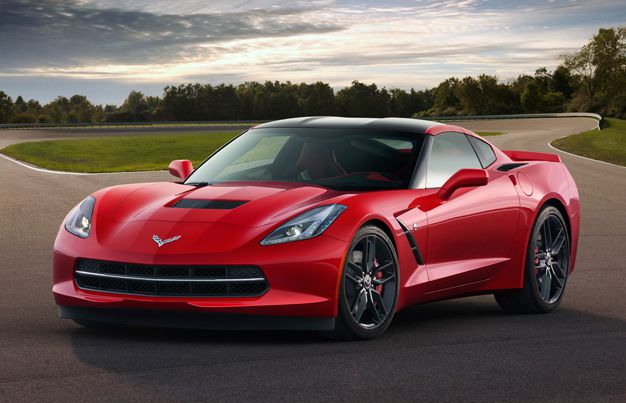 At the 2014 Detroit Auto Show, Chevrolet took centre stage with the Chevrolet Corvette C7 Stingray. It wore a hood and roof that was made of carbon fibre. It packed a naturally aspirated 6.2-litre V8 engine through a seven-speed Tremec manual or a six-speed automatic transmission.
Apart from this, Chevrolet also offered an optional Z51 performance package adds an electronically controlled limited-slip differential, closer gear ratios, dry sump lubrication to prevent oil starvation in racetrack settings and additional cooling for the brakes. 
Cars such as the Corvette which dates generations back are bred under safe hands at the Collectors' Workshop. We specialise in repairing, restoring and maintaining such timeless pieces of art.