There is a multitude of Car Condition Grading Scale out there that assist you in determining a classic car's condition. A rating system not only affects the price of a car but also helps in assessing the number of man-hours and money needed to restore it. Rating systems only take into account the interior, exterior, rust, and mechanics of the car. Whether the automobile is desirable, rare, or a collectible does not factor into the system.
Two of the most common rating systems are as follows: '100 Point System' and 'Six Categories Of Condition'.
100 POINT SYSTEM
100 = PERFECT
This rating denotes a professional restoration complete and perfect in all aspects of a vehicle in absolute original condition. The aesthetics and mechanicals of the car are usually better than when it rolled off the production line.
90 = EXCELLENT
A near-flawless car which is the result of being subjected to a very commendable or superior restoration.
80 = FINE
A vehicle in running condition which was restored some time ago and is showing minimal signs of age. Any car achieving upwards of this rating is considered a "show car".
70 = VERY GOOD
A complete car, possibly an older restoration that is now showing its age. Well cared-for classics that are daily driven can achieve this rating.
60 = GOOD
A drivable vehicle that does show wear and is asking for minor mechanical or cosmetical work. This would be considered in need of a slight restoration with no major problems.
50 = DRIVER
A daily driver classic car is a completely functional vehicle with visible signs of wear and tear acquired from regular use. It will have several flaws but is mechanically healthy, albeit a little less cosmetically.
40 = RESTORABLE
This vehicle is in need of restoration in the motor, body, interior, and/or chassis areas. A car gaining this rating should be more or less complete and not require too many parts.
30 = PARTIAL
A car in this rating ballpark requires some serious time, money, and resources to be restored to its original glory.
20 = PARTS CAR
A car with this rating is unfortunately too far deteriorated to be worthy of a restoration. Such cars are called "rust buckets" or "basket cases".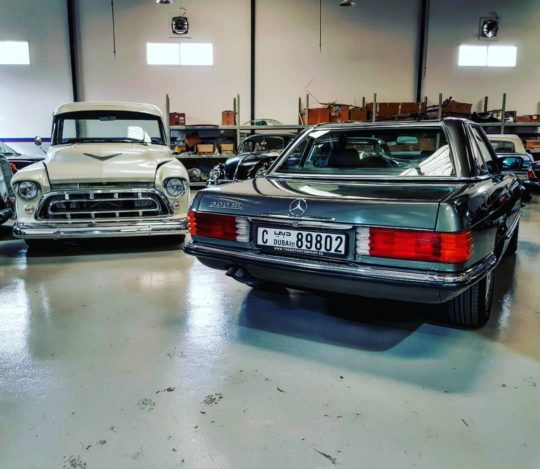 SIX CATEGORY SYSTEM
The Six Category Category system and the 100 Point System are dependent on each other. If you are attending a classic car show or attending an auction that uses the six category system, it can easily be translated from the 100 point system. The relation between the two systems is as follows:
Category 1 – A car with 90+ points
Category 2 – A car with 80-89 points
Category 3 – A car with 70-79 points
Category 4 – A car with 60-69 points
Category 5 – A car with 50-59 points
Category 6 – Any car with 40 or fewer points
These two Condition Grading Scale will help you out to determine whether you should or should not think about restoring the classic you have always had your eye on, and how many "points" you can afford while restoring it.